Theres been lots of feedback on tutorials for which i thank you all. I will try to get round to doing them as soon as possible. As i am currently painting lots of stormcast at the moment it seemed a great excuse to do a gold tutorial. Especially as i know a few of you are doing them. It will also work very well for Custodes. . . .
So here goes.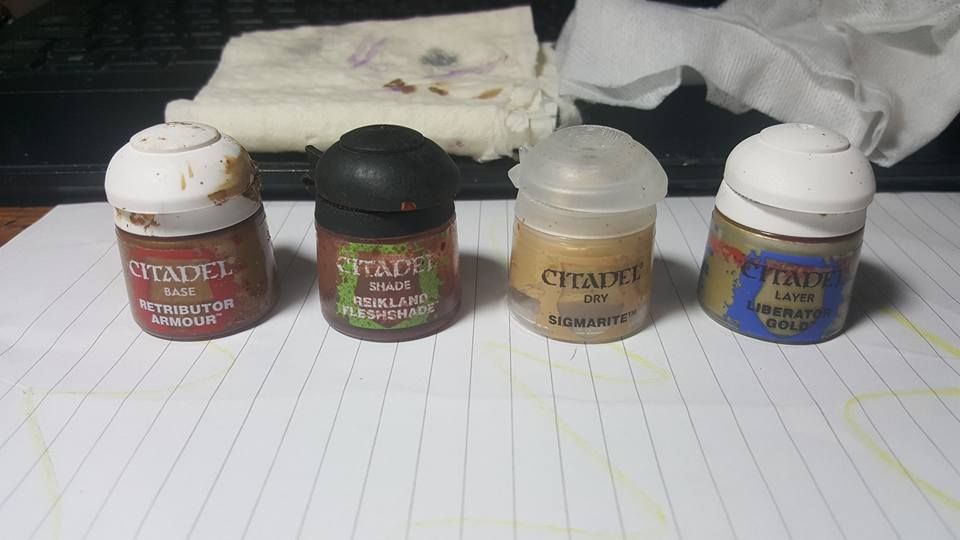 These are the paints i used.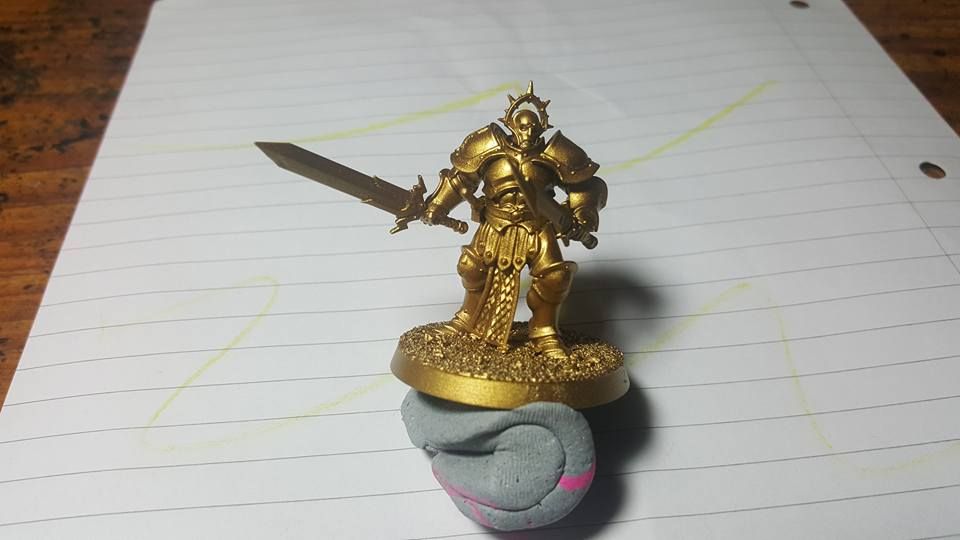 First step was to undercoat the model using Retributor Gold. I was lazy and used the GW spray to do mine.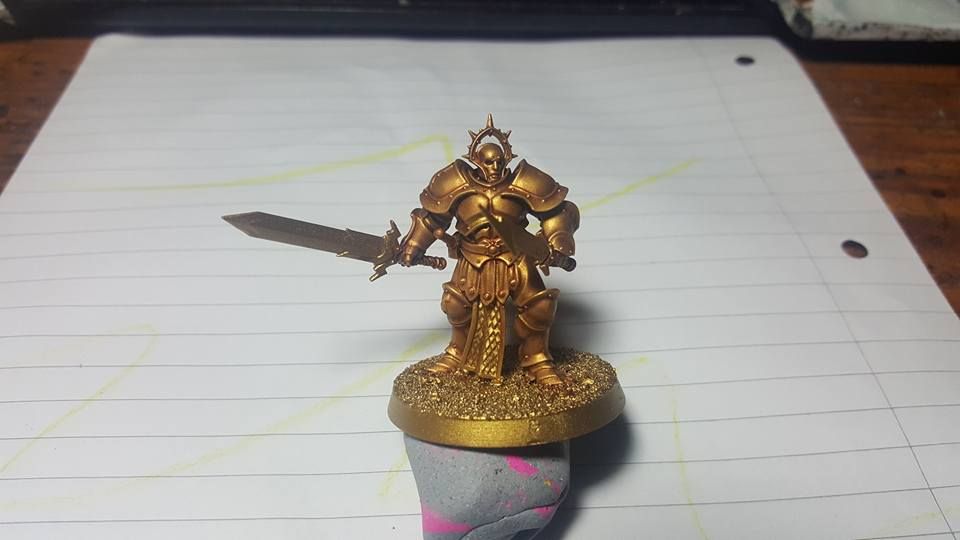 Step 2 was to wash the whole model using Reikland Fleshshade. I tend to do a heavy wash when i do this as i find it really picks out the recesses better. You could always do 2 thin shades instead if you wish.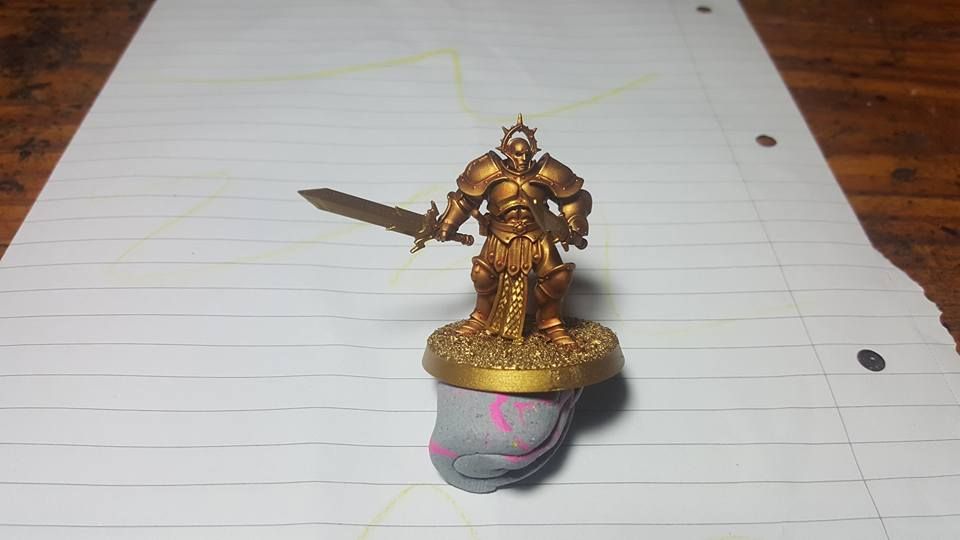 Step 3 was to drybrush the whole model using Sigmarite focusing mainly on the edges and raised surfaces. Its very subtle this colour but it does make a huge difference in the overall finished effect.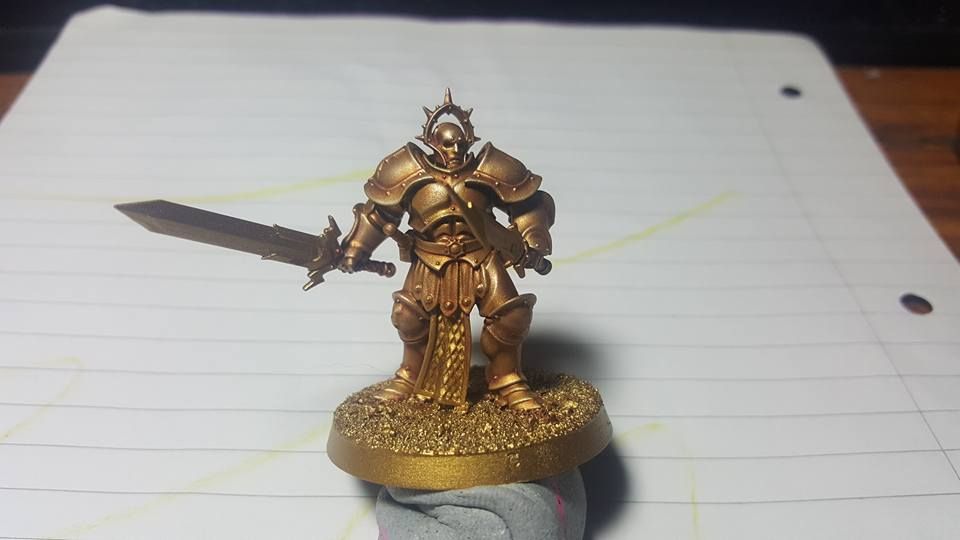 Step 4 was the last step. For it i used Liberator Gold to further pick out all the edges to create an edge highlight. This was a very light drybrushing as we dont want to ruin the work on the main areas we already done.
You could use this same style of painting to do Metal colours also. Using Leadbelcher base, 2 coats of Nuln Oil, Drybrush Ironbreaker, and finally light edge drybrushing of necron compound or Runefang steel
Hope this guide helps people and they enjoyed it.